Links
Below you can find links and connections which are important to GDS. Please feel free to explore our customers, suppliers and associates.

ABtech designs and manufactures rotary and linear ultra-precision motion products for aircraft and aerospace; optical; semi-conductor and other high-tech research, metrology and production applications.


Convergent technologies provides engineering and prototype development services to high-technology manufacturing companies.

Moore Nanotechnology Systems LLC is committed to the development of state-of-the-art ultra-precision manufacturing systems and processes for the production of advanced optics — primarily for the consumer electronics, defense, aerospace, lighting, medical, and automotive sectors.

Moore Precision Tools is a world leader in ultra precision machine tool designs as well as a supplier of precision machining services. Located in Bridgeport, CT, Moore has been providing solutions for demanding customers since 1924.

Zygo Corporation is a worldwide supplier of optical metrology instruments, high precision optical components, and complex electro-optical systems design and manufacturing services.
---

Microsoft Developers Network provides information and code samples for windows applications.

We use national instruments Labview and Measurement studio and can interface with all of the NI products.

Visual Studio provides a complete set of Windows and Web development tools. We use Visual Studio 8 and Visual Studio 6 for all our projects.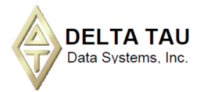 Delta Tau supplies motion control system electronics and accessories. We use PMAC servo controls for our most advanced motion control applications.